Industrial Racking, Shelving & Storage Products
Here at EZR Shelving, we offer a full range of storage products suitable for all workplace applications. Whether you are a small business with a need for some standard shelf units, or a large organisation that needs a professionally designed industrial storage solution, we have the right products and technical expertise to meet your unique storage requirements.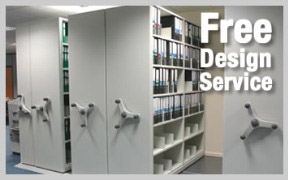 Browse our online store to find out more about our strong and durable shelving and storage racks in a wide variety of styles and sizes, other commercial storage products such as lockers, storage bins, step ladders and trucks are also available to provide a 'one stop shop' for all your industrial storage and access equipment.
As an established manufacturer and supplier of racking systems throughout the UK and Europe, we believe that our innovative products and streamlined approach allow us to offer our customers the best products and services at competitive prices, if you need some help developing or improving any of your storage areas then please contact us today on 01993 779494.