26 November 2021 | Jon

When installing shelving and racking systems it is essential to consider all aspects of safety to protect employees from potential workplace hazards.
View our Top 10 tips to help you install and maintain safe racking systems...
1 September 2021 | Jon

There are hundreds of different shelving units available to buy and it can be difficult for a potential buyer to know which system is best suited for their needs. Here we take a closer look at what you get with premium racking products...
6 July 2021 | Jon

The cost price of steel and chipboard have risen to unprecedented levels this past year, greatly impacting our buying costs across nearly all product ranges...
27 April 2021 | Jon
The EZR shelving ranges encompass the starter and add-on bay principle to create much more cost-effective storage solutions when long runs of shelving are required. Many other systems just use full bays of shelving stood next to each other which is both time consuming and costly.
Trimline add-on bays are not only easy to install but also approximately 25 to 30% cheaper...
31 March 2021 | Jon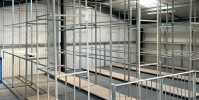 £15,000 worth of racking for just £1,000, if you are looking for the bargain of the year - this is it!
17 February 2021 | Jon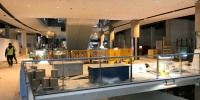 The all new St. James Shopping Centre in Edinburgh is nearing completion in readiness for a launch...
2 February 2021 | Jon
A popular question that we get asked is: Do I need to fix my racking to the floor. Let's answer that...