Boxes Galore At The EZR Warehouse!
Wednesday, 25 July 2012 | Jon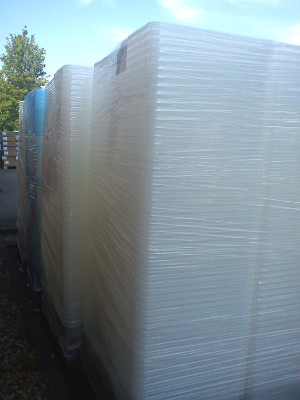 Here is a snapshot showing our initial delivery of 6,000 plastic storage boxes. They won't be here for long, the boxes are scheduled to be shipped out together with our Trimline shelving to help a large UK retailer refurbish over 60 stockrooms.
We pride ourselves on supplying the best stockroom solutions for retailers, the combination of our own unique boltless shelving systems with our many years of experience means that we can supply the most flexible and cost-effective storage solutions currently available.
Visit our full range of Industrial Storage Boxes online or call us on 01993 779494 for more information on our range of products and services.