New Product Range: School Litter Bins
Friday, 7 November 2014 | Jon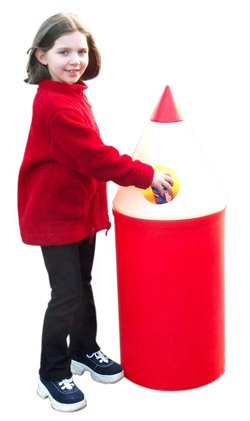 Keeping Britain tidy is an important message to promote to young children and schools play an important role in educating the youngsters of today to dispose of litter in the correct way.
Our new range of high quality school bins provide an excellent way to encourage correct waste disposal within the school grounds. We have sourced some of the highest quality bins currently available in the UK, each one designed to be strong and durable for a long service life.
We have standard bins suitable for secondary schools and colleges or fun shaped bins like the pencil models (shown right) that are perfect for primary schools and junior playgrounds.
All of our bins are available to buy online but schools can benefit from our immediate 30 day trading accounts - call us on 01993 779494 for further information or follow the link to see our range of litter bins.