Product Update: Heavy Duty Vertical Bike Lockers
Tuesday, 5 February 2013 | Jon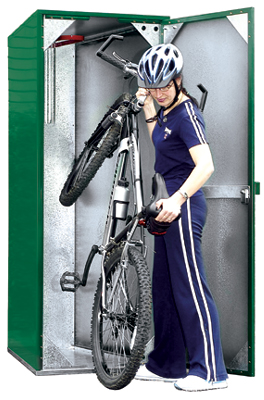 We are now supplying a new and improved heavy duty vertical bike locker to replace our previous model which is now built to to a higher standard to comply with the Quality Cycle Locker Standard devised by the Bike Parking and Security Association (BPSA).
This new bike locker features a strong 2mm thick door for extra security and comes full assembled ready to anchor to the ground.
Vertical bike lockers can save approx. 40% of the floor space required when compared to conventional horizontal cycle storage.
These lockers are specifically designed for outdoor use and are large enough to hold a bicycle along with clothing, a helmet and other accessories.
Not only have we improved our cycle locker, we have also managed to reduce the price to just £650.00.
View our Vertical Bike Locker product page for further information and to order online.