We Are Back & Thank you For Your Support
2 July 2020 | Jon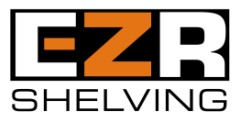 We are pleased to announce that we are now fully operational to near pre-lockdown levels.
Our offices are now able to accept your calls during normal working hours and most orders should now be delivered within the stated lead-times. We look forward to hearing from old and new customers alike who are making changes to their stockrooms, warehouses and archive storage areas.
For now though, a few messages of thanks:
A big thank you to those staff members who operated a skeleton crew to help keep our ship afloat during lockdown. We know it hasn't been easy and we really appreciate the hard work you all put in during this time.
And of course a big thank you to everyone who sent an enquiry or placed an order with us over the past few months. We are well aware of how difficult business has been and may continue to be, so we really appreciate everything that has been sent our way.
Stay Safe!
The EZR Team