Pigeon Hole Storage Racks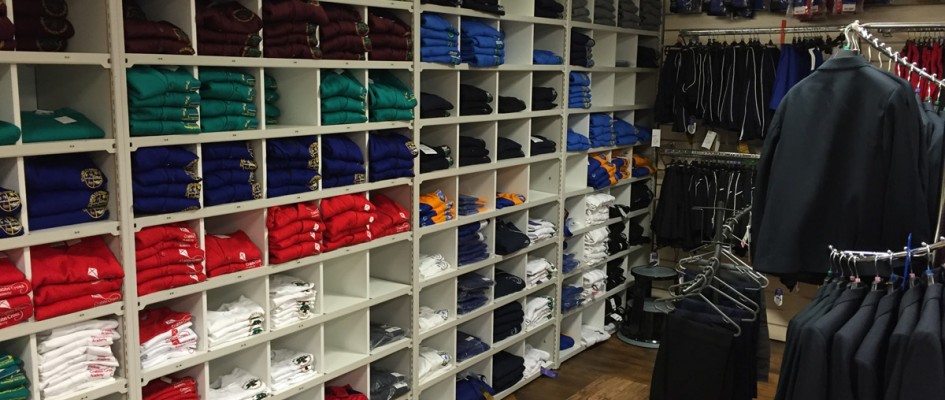 Instead of using expensive shelf bins, our pigeon holes use full length dividers to create the individual open-fronted compartments, this simple but effective design allows each shelf height to be adjusted relative to the items being stored - providing a flexible solution that can adapt to an ever changing stock profile.When your stock profile includes a wide variety of different items, pigeon hole shelving systems provide a practical and cost-effective storage solution - perfect for improving stock picking duties whilst retaining good levels of stock visibility.
Built from the same high quality components as our range of Trimline stockroom shelving, these pigeon hole units come in a range of sizes to suit virtually any application but are most popular with high street retailers who need to stock large quantities of stock in what are often very small stores areas. Slim posts and narrow beams combine to offer a class leading storage solution that can be incorporated into even the most awkwardly shaped stock rooms.
The photos here show typical applications for our pigeon hole shelving, the main photo above illustrates how a children's clothing retailer uses our Trimline bays as shop floor shelving. The photos below show a leading fashion retailer utilising long runs of this style of racking in the stockroom, storing a high number of SKU's in an open-plan style that is very user friendly.
Retailers who mainly sell clothing can maximise storage capacity by using pigeon holes that are the same shape and size, others benefit from a mixture of different sizes to accommodate more varied stock profiles.
The picture shown (below right) is taken from a high street fashion retailer's stockroom where they have made excellent use of the pigeon hole storage system integrated into to standard Trimline shelving. This clever use of space includes standard shelves, mid-section cubby holes and garment hanging to offer a complete all-in-one storage solution.
As stock ranges and buying trends change, the shelves and configurations can be easily altered when required thanks to the simple bolt-less design that requires no special tools to assemble or adjust.
As a general rule, static pigeon hole racks like the ones shown costs around £120 per running metre but each project is unique and we recommend that you provide us with your storage requirements so that we can provide you with an accurate quotation.
Image Gallery
Mobile Pigeon Hole Shelving
In those instances where very little space is available in a stockroom or where more storage capacity is required, mobile shelving units provide a high density storage solution. Due to the increases in stock efficiency, a well designed mobile system can remove the need to use remote storage facilities.
The photo (below-right) shows a typical mobile shelving solution that holds 20,000 shirts in a logical way that makes stock retrieval quick and easy. By dividing up the shelf levels in this way, each SKU can have a designated storage location.
Tracks laid into the floor allow the fully laden shelving bays like glide from side to side for easy access to the stock. All of the units shown use rotating hand-wheels to drive the mobile bases, making it truly effortless to open an access aisle.
The Trimline mobile pigeonhole system uses modular shelving components that can be adjusted in height to perfectly suit the stock profile. This gives you the option of allocating more space to fast moving products or to accommodate irregular sized objects.
We supply mobile stockroom shelving systems to many of the UK's leading fashion retailers and we pride ourselves on giving the best possible solutions at competitive prices. Contact us to day to discuss your storage requirements with our sales team on 01993 779494.
Image Gallery
FOR HELP, ADVICE & SALES CALL: 01993 779494