10 Essential Tips For Using Step Ladders Safely
13 August 2018 | Jon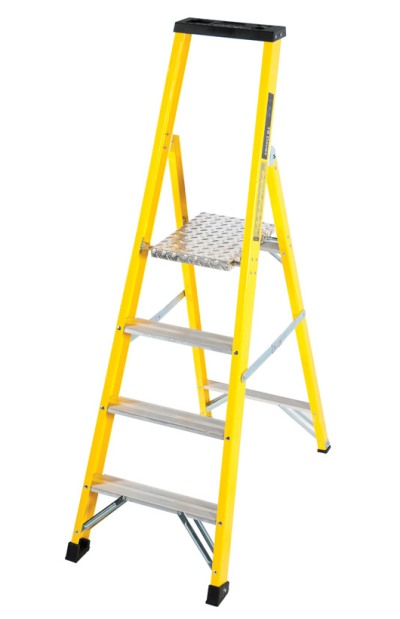 The working at height regulations became law back in 2005. They were introduced in an attempt to reduce the number of deaths and serious injuries caused by people using steps, ladders and other devices where a fall may be possible.
Although the regulations have been in force for a number of years there are still people working dangerously with step ladders in the workplace so we have compiled these simple safety tips to help to prevent working at height accidents in the workplace.
Top 10 Safety Tips
1. Check the steps are in good condition before use.
2. Ensure that the step ladder is tall enough for the pending job.
3. Only use steps when all 4 contact points can be placed on a firm, level base.
4. Wear sensible flat shoes.
5. Only use the step ladder in its fully extended position .
6. Always retain 3 points of contact.
7. Beware of electrical dangers nearby.
8. Do not overload yourself with tools or materials.
9. Avoid side-on working.
10. Do not over-reach, try to re-position the steps for easier access.
Visit the official HSE website for more safety information.
We have a large range of Step Ladders available to buy online or contact us for assistance.