Tuesday, 8 September 2020 | Jon

Due to a pending office move, we have the opportunity to offer a rare chance to get a second hand mobile shelving system along with some extra office shelving at a true bargain price.....
Thursday, 3 September 2020 | Andrew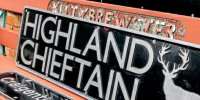 Leading railway memorabilia auctioneers, G.W.Railwayana Auctions Ltd, have teamed up with train operating company LNER to auction some iconic railway nameplates for LNER's charity...
Wednesday, 29 July 2020 | Jon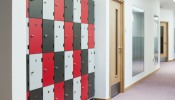 Businesses are choosing to use office storage lockers as a way of complying with the new Covid-19 regulations....
Wednesday, 8 July 2020 | Andrew

See how EZR Shelving transformed the stockroom of a leading London department store with high density mobile storage units....
Thursday, 2 July 2020 | Jon

We are back up and running, we would just like to say a big thank you to all...
Friday, 6 March 2020 | Jon

If you are looking to purchase some new racking for your business then it is important to select the right size units to fit within the space you have available...
Thursday, 9 January 2020 | Jon

Many of our racking systems are installed to replace existing units to either to replace racking that has become unstable due to poor design or excessive loading.
The racking system shown in the photographs demonstrates how important it is to get the design and specification right from the very start...
Tuesday, 26 November 2019 | Jon

Shoe retailers have been benefiting from EZR's industry leading commercial grade shelving for many years.
High-profile shoe brands, multi-channel retailers and independent shoe stores use EZR Trimline storage shelving to help maximise their shoe storage areas...
Monday, 30 September 2019 | Jon

A once organised and tidy stockroom can quickly become overrun with stock, old packaging and various other items that impact on the efficiency. When this happens it is essential assess your current storage requirements...
Thursday, 25 July 2019 | Jon
What if you need to pick small and large items at the same time? Perhaps some items need to be stocked close together to improve pick rates?

In these circumstances we recommend the use of combination racking units, these come in a wide variety of configurations and should be carefully built to suit your stock...
Thursday, 4 April 2019 | Jon

Take a look at some of our most frequently asked questions regarding our range of mobile shelving systems...
Thursday, 28 March 2019 | Jon
The EZR shelving ranges encompass the starter and add-on bay principle to create much more cost-effective storage solutions when long runs of shelving are required. Many other systems just use full bays of shelving stood next to each other which is both time consuming and costly.
Trimline add-on bays are not only easy to install but also approximately 25 to 30% cheaper...
Monday, 4 March 2019 | Jon

It is over 20 years since EZR Shelving installed a large scale shelving system for S4C but now the archive must move with the times...
Friday, 15 February 2019 | Jon

Whether you are launching a small home based online business or opening a brand new high street clothing boutique - all startup businesses need to include provisions for practical and cost-effective storage in offices, stockrooms, archives and warehouses...
Friday, 14 December 2018 | Jon

We are pleased to announce the return of our popular slotted construction angle which is due to be back in stock from the middle of January 2019...
Tuesday, 27 November 2018 | Jon

The PUWER regulations (Provision and Use of Work Equipment Regulations - 1998) should play an important role in any business that requires people to operate machinery and equipment. This helpful mini guide tells you what you need to know to stay within the regulations...
Tuesday, 23 October 2018 | Jon

Load signs for racking units play an important role in ensuring that your storage racks are used correctly but are they really required for shelving units?
Friday, 14 September 2018 | Jon

Taking care whilst moving large or heavy objects within the workplace can help reduce the chance of accidents and serious injuries occurring, here are our 10 top tips for safe manual handling...
Monday, 13 August 2018 | Jon

Although the working at height regulations have been in force for a number of years there are still people working dangerously with step ladders in the workplace.
Here are our 10 top safety safety tips to help prevent accidents in the workplace...
Tuesday, 5 June 2018 | Jon

One area where we are seeing a different shelf material being requested is within new build shopping centres or refurbishments where new sprinkler systems are being installed...