Wednesday, 4 May 2022 | Jon

It is important to regularly monitor the condition of your shelving to ensure safe operation, here are some helpful safety checks...
Friday, 26 November 2021 | Jon

When installing shelving and racking systems it is essential to consider all aspects of safety to protect employees from potential workplace hazards.
View our Top 10 tips to help you install and maintain safe racking systems...
Wednesday, 1 September 2021 | Jon

There are hundreds of different shelving units available to buy and it can be difficult for a potential buyer to know which system is best suited for their needs. Here we take a closer look at what you get with premium racking products...
Tuesday, 6 July 2021 | Jon

The cost price of steel and chipboard have risen to unprecedented levels this past year, greatly impacting our buying costs across nearly all product ranges...
Tuesday, 27 April 2021 | Jon
The EZR shelving ranges encompass the starter and add-on bay principle to create much more cost-effective storage solutions when long runs of shelving are required. Many other systems just use full bays of shelving stood next to each other which is both time consuming and costly.
Trimline add-on bays are not only easy to install but also approximately 25 to 30% cheaper...
Wednesday, 31 March 2021 | Jon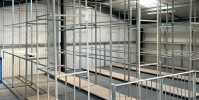 £15,000 worth of racking for just £1,000, if you are looking for the bargain of the year - this is it!
Monday, 22 February 2021 | Jon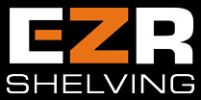 We would like to provide the following apology for a recent news article posted on this website...
Wednesday, 17 February 2021 | Jon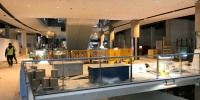 The all new St. James Shopping Centre in Edinburgh is nearing completion in readiness for a launch...
Tuesday, 2 February 2021 | Jon
A popular question that we get asked is: Do I need to fix my racking to the floor. Let's answer that...
Tuesday, 8 December 2020 | Jon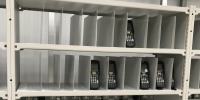 These charging station shelves feature adjustable dividers to create compartments for individual scanners...
Thursday, 12 November 2020 | Jon

When your business invests in good quality racking and shelving, it is a good idea to try and protect it from accidental damage. You can't legislate for every eventuality but you can...
Tuesday, 8 September 2020 | Jon

Due to a pending office move, we have the opportunity to offer a rare chance to get a second hand mobile shelving system along with some extra office shelving at a true bargain price.....
Thursday, 3 September 2020 | Andrew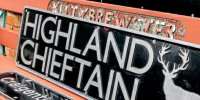 Leading railway memorabilia auctioneers, G.W.Railwayana Auctions Ltd, have teamed up with train operating company LNER to auction some iconic railway nameplates for LNER's charity...
Wednesday, 29 July 2020 | Jon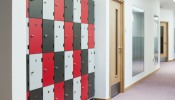 Businesses are choosing to use office storage lockers as a way of complying with the new Covid-19 regulations....
Wednesday, 8 July 2020 | Andrew

See how EZR Shelving transformed the stockroom of a leading London department store with high density mobile storage units....
Thursday, 2 July 2020 | Jon

We are back up and running, we would just like to say a big thank you to all...
Friday, 6 March 2020 | Jon

If you are looking to purchase some new racking for your business then it is important to select the right size units to fit within the space you have available...
Thursday, 9 January 2020 | Jon

Many of our racking systems are installed to replace existing units to either to replace racking that has become unstable due to poor design or excessive loading.
The racking system shown in the photographs demonstrates how important it is to get the design and specification right from the very start...
Tuesday, 26 November 2019 | Jon

Shoe retailers have been benefiting from EZR's industry leading commercial grade shelving for many years.
High-profile shoe brands, multi-channel retailers and independent shoe stores use EZR Trimline storage shelving to help maximise their shoe storage areas...
Monday, 30 September 2019 | Jon

A once organised and tidy stockroom can quickly become overrun with stock, old packaging and various other items that impact on the efficiency. When this happens it is essential assess your current storage requirements...