Multi-Million Dollar Shelving Project For Acklands-Grainger
24 February 2015 | Jon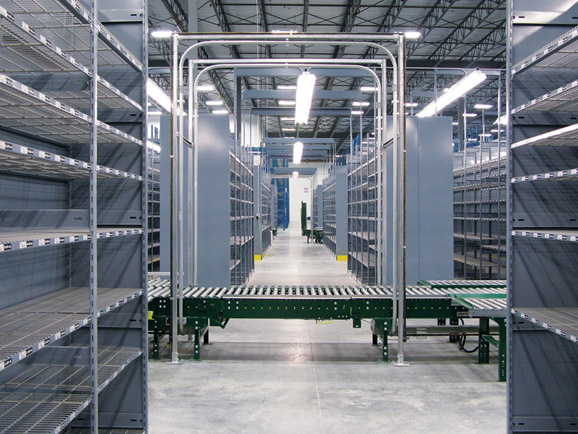 A recent project completed for Acklands-Grainger has extensively used heavy duty E-Z-RECT Type 1 shelving to make the very best use of all available space in their new distribution centre in Richmond, British Columbia.
Being the largest distributor of industrial, safety and fastener products in Canada requires a large network and carefully planned infrastructure to operate successfully.
A perfectly optimised distribution centre is the key to ensuring products are stored and managed correctly, ready to be shipped out as quickly as possible.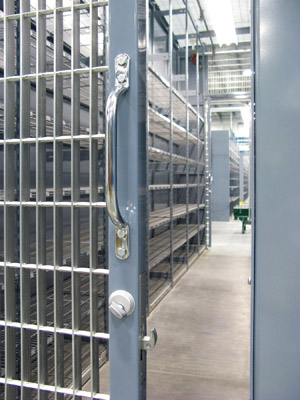 The main photo above shows a closer view of the Type 1 heavy duty shelving along with the specially designed wire shelves. Type 1 was chosen for its inherent strength and stability, wire shelves help to increase air circulation, reduce dust and debris build up and to comply with fire control sprinkler regulations.
The storage area is divided into sections to separate out different product types and the whole layout is carefully planned around a large central conveyor.
Several bespoke paint/aerosol storage cages (see image left) were built by attaching lockable sliding doors between bays of shelving - a really cost-effective way to keep hazardous products safe and secure without compromising on storage capacity.
The photos below gives you an idea of the scale of the whole operation and what it takes to store a range of more than 300,000 lines.