Charging Station Shelving Solution
8 December 2020 | Jon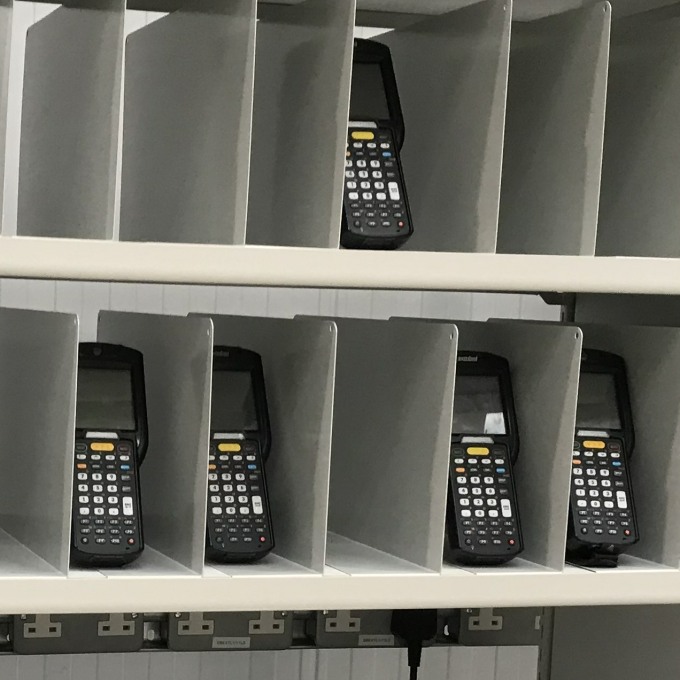 Shelving doesn't have to be all about storing boxes or cartons of goods, sometimes you require a more bespoke unit. The example here perfectly shows how our modular Trimline shelving system can be configured and adapted to suit the needs of the customer.
These charging station shelves feature adjustable dividers to create compartments for individual scanners on the 2 upper levels and oversized shelves that create additional space for charging below.
This is just a small part of a large installation for a distribution centre but having these all-important scanners properly stored and kept fully charged plays a vital role in how well the operation works.
Custom units like this can be easily designed to suit your specific requirements, we have a host of options that can transform how your storage facilities operate.
Please contact us on 01993 779494 if you are interested in charging station shelving like this or if for any other customized shelving unit enquiries.