Combination Racking Solutions
25 July 2019 | Jon
Racking systems are often setup in a uniform manner where the same style of racking or shelving is used with the same number of shelves in each bay, the warehouse or stockroom is then divided into specific areas for different product types.
This universal arrangement of racking does certainly work if you only sell one type of product but many businesses need to cope with a wide variety of products that come in many different shapes and sizes.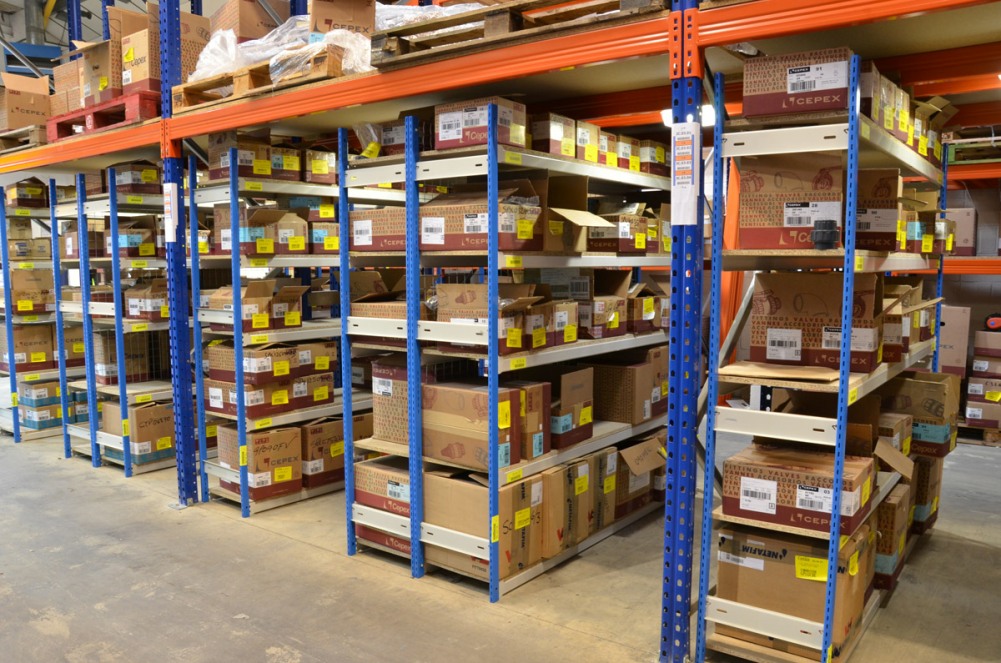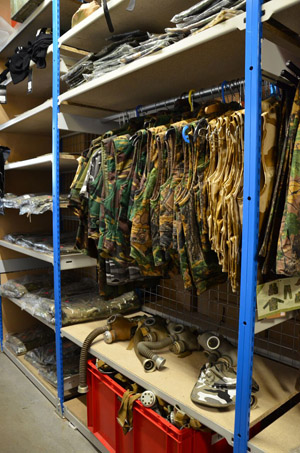 The photo shown above is a great example of a company that has a lot of pallet racking but also needs to store components in cartons that are picked frequently. By installing our medium duty Trimline shelving units underneath the first level of pallet racking, they have a very useful small parts picking area without having to find space elsewhere on the premises.
These same principle apply in retail stockrooms, hanging rails, pigeon holes and standard shelving units can all be combined to provide a storage solution that perfectly suits your requirements.
The next photo shows a popular configuration for our Trimline shelving system, standard shelving is combined with inboard hanging rails to offer a garment storage option for clothes. Fashion retailers find the mix of flat shelf and hanging rail to be particularly helpful in organising their stockrooms efficiently.
E-Z-Rect Trimline's modular design means that there are a multitude of combinations that you can specify for your racking. This allows each racking section to be setup to perfectly suit the products being stored. Should your stock profile change over time, shelf levels and rails can be easily adjusted in height, extra levels added or removed to cater for whatever items may be held in the stockroom.
Don't make do with just standard 'off the shelf' racking bays, call us today on 01993 779494 to find out how our storage systems can transform the way you store your goods.