High Density Roller Shelving at St Paul's
18 March 2011 | Andrew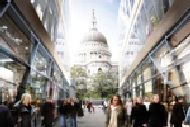 Racking manufacturer EZR Shelving used a high density storage solution to create extra storage space for retailers at St Pauls' One New Change shopping centre.
With stockroom space at a premium it's vital to utilise every square metre of space available and mobile shelving provided the solution.
High Density Mobile Racking can double the capacity of a retail stockroom freeing up valuable retail space, thus maximising sales and profit.
The use of mobile stockracking reduces the size of stockroom required and in many cases this can make smaller, cheaper retail units viable in prime locations.
EZR stockroom roller racking systems are designed to suit the number of users that will access the system with double aisle widths being common for most retailers.
Mobile shelving units are normally hand wheel operated for ease of movement and several units can be moved at once to enable quick access to stock.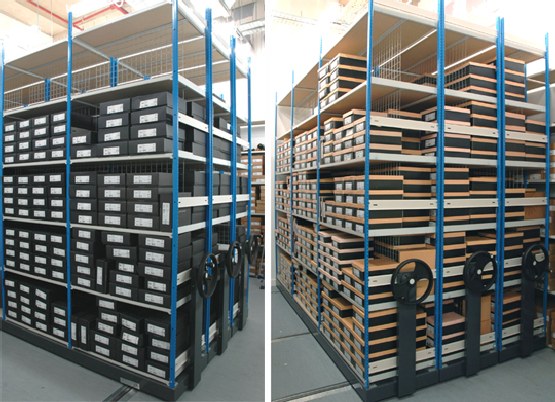 The roller racking system shown in the photos is fitted with mesh backs to prevent stock from being pushed through, whilst maintaining good stock visibility and a well lit environment.
Low profile tracks reduce trip hazards and is fixed directly to the existing floor making for quick and easy installation without the need for any alteration to floor levels.
The stockroom roller racking system shown below provided 400 linear metres of storage capacity for 8000 shoe boxes within a stockroom of only 40m2.
The use of roller racking within this project provided 20 square metres of additional 'retail' space, the cost of the space saved will actually pay for the capital investment in less than 6 months!
Send us a stockroom drawing for your next project and we'd be happy to prepare an option using mobile shelving or roller racking.
Please email for a quotation sales@ezrshelving.com or call to discuss 01993 779 494