Les Terraces Du Port - Marseille
6 June 2014 | Jon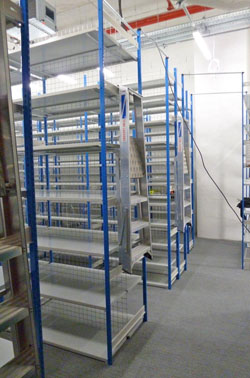 Our fitters have been busy installing stockroom racking for a number of our large retailers to prepare for the grand opening of Les Terraces Du Port in Marseille, France.
This 61,000 sq. Metre shopping centre has recently opened to the public and offers 190 retail stores for visitors to enjoy.
When they are all shopped out, a 260m long restaurant terrace that looks over the Mediterranean sea provides the perfect place to stop for a spot of lunch.
Sadly our installation teams didn't have time to enjoy the view (or the restaurant) as there was much to do before the launch.
Shelving solutions built from our Trimline shelving components featured extensively within these stockrooms to provide strong, durable and practical retail storage.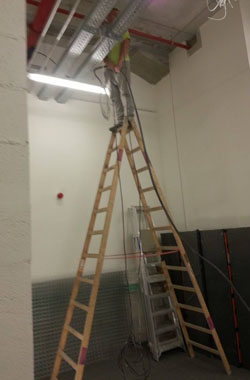 Upon their return, our fitters commented on how relaxed the site conditions were compared to the UK, with a reliance on common sense rather than strict bureaucracy and safety laws. Seeing German contractors using wooden step ladders as 10ft high stilts has to be the highlight of the trip though!