Longspan Racking Passes The Test For Forensic Investigators
10 July 2013 | Jon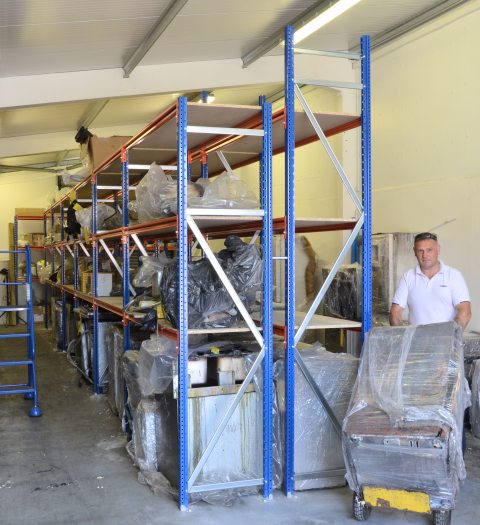 Here's a photograph taken from a recent installation for Hawkins - one of the country's leaders in forensic investigation.
Hawkins investigate anything from personal injuries to domestic appliances failures, railway accidents, structural engineering faults and even fires and explosions. This kind of work may not be as glamorous as the popular forensic TV shows but Hawkins provide an essential service to help understand the cause of accidents and major faults that occur here in the UK.
Longspan hand load racking is being utilised within their warehouse to store items that have been tested or are pending investigation. Lighter items can be simply loaded onto higher shelves with the aid of a step ladder whilst the bottom shelf level is set in a position to create space for large and heavy appliances to be easily wheeled in with a sack truck.
Items stored at the floor level mostly include washing machines and tumble driers - interestingly these are among the most common items to be responsible for domestic house fires!
Long runs of Longspan shelving were built using one starter bay and several add-ons, this is not only quicker and easier to install it also provides a much more cost-effective overall solution. 3 shelf levels are being used at present but the right hand side has been intentionally supplied with taller posts to accommodate extra levels if required in the future.
This is a great example of how Longspan racking can create very practical heavy duty storage solutions for any type of business. Contact us today for further information on 01993 779494.