How To Make Sure Your New Racking Fits Perfectly
6 March 2020 | Jon
If you are looking to purchase some new racking for your business, it is important to select the right size units to fit within the space you have available. With numerous racking styles and shelf sizes to choose from this is not as easy as it sounds, here are a few tips to help you get the most from your new storage racks: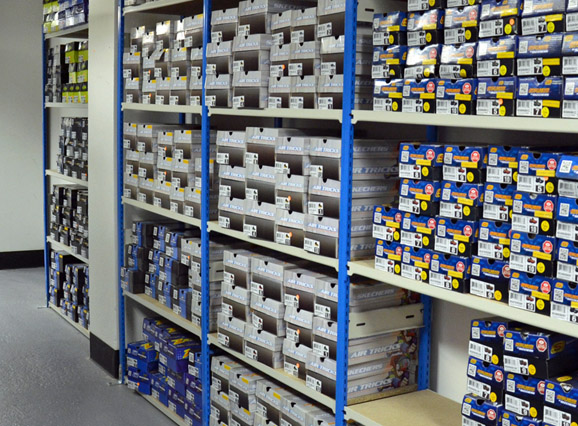 1. ​​​Measure your available headroom and then decide how tall you want the storage units to be. Lower level units are quicker to access but using taller racks will provide extra storage capacity.
2. Check what maximum length of racking will fit within your specified area, take into consideration any wall skirting, walkways and door openings. Sometimes having slightly less racking will improve usability but this needs to be balanced with the stock capacity you are trying to achieve.
3. Choose the racking or shelving product which is right for your products, our Trimline boltless system will cover most stockroom storage needs but if you need something with a higher shelf capacity then Type 1 shelving or Longspan racking should be used.
4. Select the shelf size that best matches your stock profile, taking care to ensure shelves are deep enough to hold your largest box/item. The width of the shelf should be as wide as possible to be cost-effective. If you have uniform box sizes, be careful not to choose shelf widths that clash, for example: if your boxes are all 400mm wide then choosing a 1000mm wide shelf will leave 200mm of wasted space - choose 1220mm for better optimisation.
5. Once your ideal sizes are selected careful attention has to be paid to the overall bay dimensions as shown on the product detail page. This takes into account the width of the posts as well as the shelf, it is important to also note that starter bays are longer than add-ons.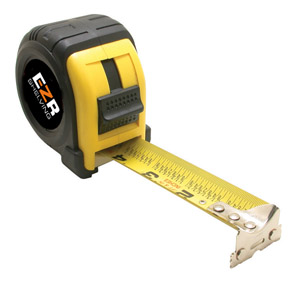 6. When working on the final configuration, you will probably need to change a few of your bays to a different size to bring the total run length inline with your earlier measurements.
7. Now that you think you have everything selected, DOUBLE CHECK your room dimensions and the overall sizes of the shelving bays. If you have any doubts we are here to answer any queries you may have - for larger projects we recommend that one of our designers create a layout for you.
8. When you are ready simply order online or give us a call, once installed you will have a perfectly arranged storage area full of high quality racking.
If you are interested in buying from Trimline, Type 1 or Longspan ranges, we have a helpful tool called the EZR Plan Designer that lets you draw a room layout and fill it full of shelving bays. You can then add, subtract and move units around until you have the perfect layout. See below for an example Trimline shelving layout: