New Product: The Clever Folding Trolley
10 January 2014 | Jon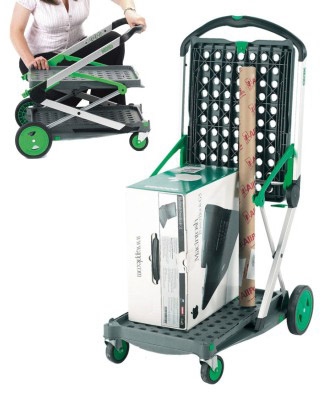 The Clever Folding Trolley is the latest addition to our ever expanding range of products available to buy from our website.
This innovative product offers a complete trolley solution that can be folded down to an incredibly small size.
With a sturdy base platform for holding heavier items and a retractable top tray that can securely hold the included folding crate, this trolley can be used for a whole manner of tasks in the office, warehouse or stockroom.
Available for quick delivery from only £149.75 + VAT.