New Product: Lateral File Office Shelving
7 November 2012 | Jon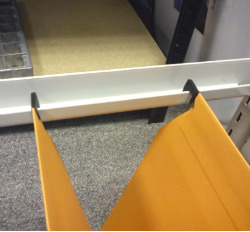 The latest product to emerge from the EZR design department offers a whole new way to handle lateral file storage in the office environment.
Combining the well-proven Trimline boltless shelving system with a new heavy duty lateral filing beam has created a unique and flexible storage system capable of storing a wide variety of office documents, supplies and equipment.
The clever design of this new lateral file beam can also accept standard shelves allowing a truly flexible approach to storage in offices.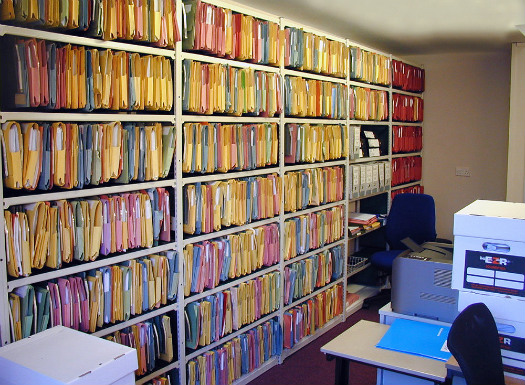 The photo below shows a typical installation in an accountancy firm where thousands of documents are stored in lateral files with a small section retained for regular shelving.
Shelving units are available to cover the 2 most common lateral file sizes of 275 and 330mm (hook to hook). This cost-effective solution is the perfect alternative to metal office cabinets, offering a more practical way of storing high density office files.
If you would like any further information regarding this type of installation then please contact us on 01993 779494.