New Products Update May 2016
26 May 2016 | Jon
Here at EZR, we are constantly looking for new high quality products to improving our range of of 4000 lines. Here are a selection of the new arrivals for this month: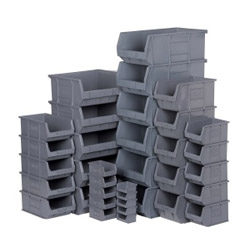 Econotainers
Plastic picking bins are one easiest ways to get your workplace organised. This new value range of boxes are manufactured to a very high standard here in the UK and therefore offer exceptional value.
Perfect for garages and workshops but these handy sized bins can be utilised just about anywhere.
Our grey plastic picking bins come in 7 sizes and are sold in low pack quantities.
Racking Ticket Pouches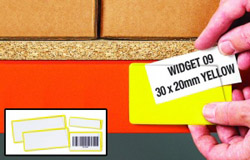 An extension of our popular signs and labels section, these pouches offer a slightly different solution that makes it easier to change the label.
The clear front window is compatible with barcode scanners and because the top and one side are open, removing the ticket is quick and easy.
Ticket pouches are available in 5 different colours, with either magnetic or self-adhesive backing to suit your application. An ideal way to label racking and shelving when stock locations change frequently.
Clear Door Anti Theft Lockers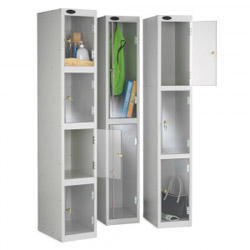 Many retailers choose to provide locker facilities for employees to help them keep their belongings safe and to keep personal possessions out of the stockroom/shop floor. Sadly there are some people who take this opportunity to use these lockers to hide stock that they have stolen from the store.
To combat this, lockers with transparent doors are now becoming a popular choice. Our range of clear door storage lockers provide 100% visibility of the contents, which in turn acts as a big deterrent for those looking to take stock away from the premises. Another benefit for this kind of locker is that when security dictates that no belongings should be left overnight, staff can easily and quickly check each compartment is empty without opening the doors.
Order anti stock theft lockers online or ask us for a quote.