Portable Computing In Schools 2015
30 June 2015 | Jon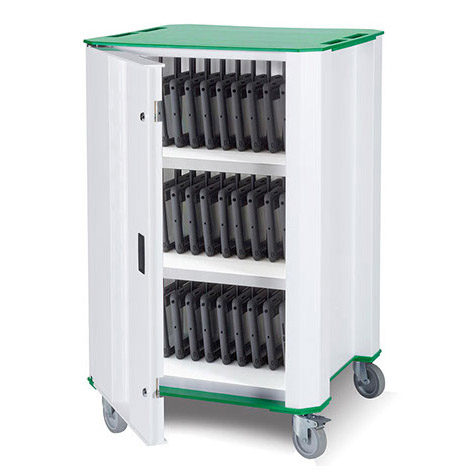 For a long time now, laptops have been the machine of choice for schools and education facilities. Their portability has brought about a massive change in teaching methods and now every lesson can incorporate computing in some form.
The laptop computer's dominance of the education market has been slipping in recent years however due to the appearance of tablets. Apple's iPad launched back in 2010, since then millions have been sold worldwide and many schools in the UK use them as supplementary digital learning devices.
More recently Google's android platform has added more affordable tablet options for schools on tighter budgets. Whichever model is chosen, tablet computers are certainly here to stay but can they truly replace a laptop?
Essentially no, tablets are perfect for browsing the web, playing games (educational or otherwise) and watching videos but the lack of a physical keyboard will always be an issue. Learning to type on a real keyboard is a skill that every child should have when leaving school. Many work environments will use touch screen devices and that will only increase in the future, but at work there is always going to be a requirement to use a laptop or more likely a desktop computer with a mouse and keyboard.
The past 18 months has seen a rise in the sales of Chromebooks to education facilities, thanks mainly to their low price points. The streamlined software with its reliance of cloud storage and browser based software may well be the future of computing but for now there really isn't one device to cover all bases.
It is a difficult time for schools, with so much choice it can be difficult to know which devices should be purchased. With technology moving so fast, a device that is current today may be out of favour in only a few short years. Some schools will concentrate on one type of device whilst others will adopt more variety by purchasing a range of machines.
Of course with all these portable computers being purchased by schools, there is a need to store them securely or to transport them to classrooms. We have been supplying storage solutions for computing devices for some time now, our laptop charging trolleys and lockers are still a popular choice for schools.
No matter which direction the market follows in the next few years, we will always have a great choice of digital device storage options for any school.