Miles of Roller Racking at Knightsbridge
13 May 2011 | Andrew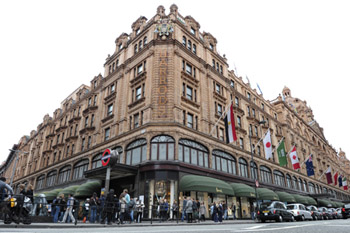 Mobile shelving manufacturer EZR Shelving has fitted over 1000 metres of roller racking as part of Harrods' new Men's Shoe Salon.
High Density Mobile Shelving was used to maximise the storage capacity and provide space for over 15,000 shoe boxes.
A combination of fixed Stock Racking and Roller Racking was used in 8 stockrooms surrounding the new Mens Shoe Salon to maximise the storage capacity whilst providing easy access for retail staff.
The high density storage solution included 7m long mobile shelving units, which were hand wheel operated with key locks for safety and security.
Roller racking units had a raised track and floor system to overcome the existing uneven floor, with removable panels to maintain access to existing under floor services.
Six different shelving heights were used to maximise the available headroom whilst maintaining sprinkler clearances.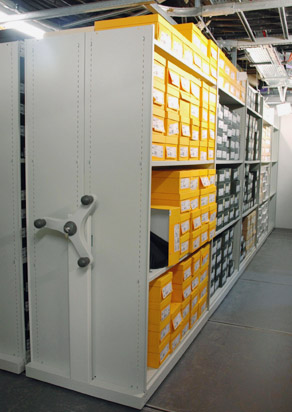 The mobile shelving system was designed with aisle widths to suit the number of users operating the system, maintaining a vital balance between stock capacity and accessibility.
The use of high density roller racking doubled the storage capacity otherwise achievable with conventional racking and enabled sufficient stock of shoe boxes to be stored within easy reach of the retail space.
The use of mobile stock racking reduces the size of stockroom required, which can provide additional 'retail' space, and the cost of the space saved will normally pay for the capital investment in less than 6 months!
Send us a stockroom drawing for your next project and we'd be happy to prepare an option using space saving mobile shelving or roller racking. It's not as expensive as you might think!
EZR Shelving also manufactures conventional storage racking and we'd be pleased to quote for your next project, please call 01993 779494.