Saving Space at Westfield Stratford
12 April 2011 | Andrew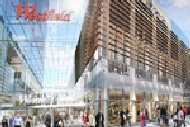 EZR Shelving is working with a number of leading retailers at Westfield's new Stratford City shopping centre, opening in September.
With 300 retail units Westfield's £1.5bn new shopping centre at the gateway to the Olympic Park will have 1.9 million sq ft of retail and leisure - the largest urban shopping centre in Europe.
With space at a premium designers are working hard to maximise the retail floor space and are using high density storage systems to reduce the back of house space to an absolute minimum.
High density mobile storage systems, roller racking or mobile shelving is the storage solution chosen by many retailers to provide the stock capacity required within the smallest possible stockroom space.
With stockroom space at a premium it's vital to utilise every square metre of space available and mobile storage shelving provided the solution.
Mobile shelving units are normally hand wheel operated for ease of movement and several units can be moved at once to enable quick access to stock.
Low profile tracks reduce trip hazards and is fixed directly to the existing floor making for quick and easy installation without the need for any alteration to floor levels.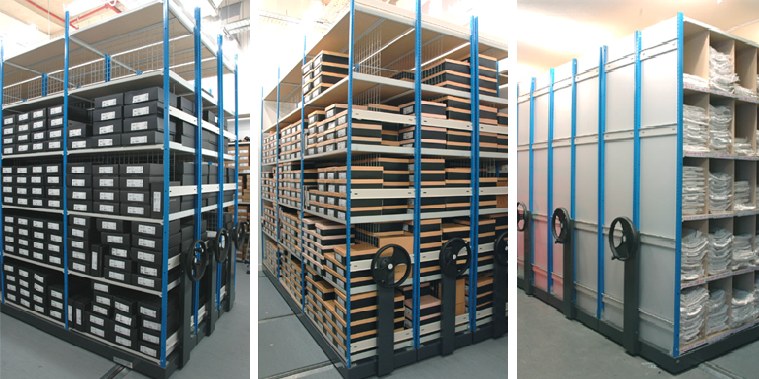 The stockroom roller racking system shown above provided 400 linear metres of storage capacity for 8000 shoe boxes within a stockroom of only 40m2.
Send us a stockroom drawing for your Stratford City unit and we'll prepare an option using high density storage, mobile shelving or roller racking.