Storage Ideas For Business Startups
15 February 2019 | Jon
Whether you are launching a small home-based online business or opening a brand new high street clothing boutique - all start up businesses need to include provisions for practical and cost-effective storage in offices, stockrooms, archives and warehouses. Making the correct storage decisions at the launch of your business can play a major role in the success and smooth running in the early stages and throughout its growth and development.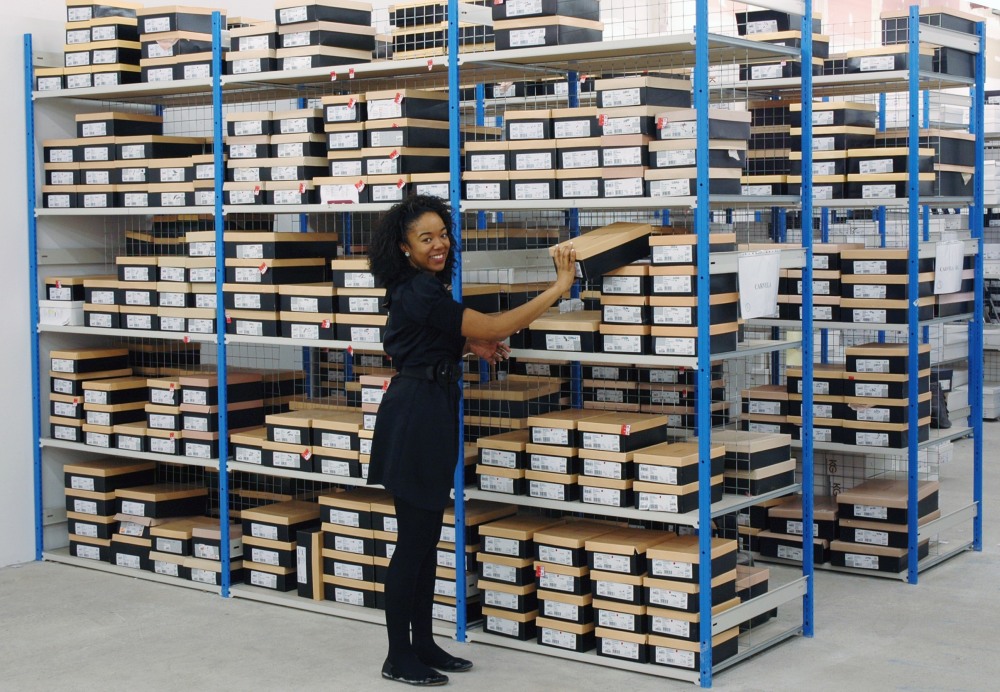 Online commerce has produced a wealth of small business owners who can easily operate out of a study, home office or garage. In these situations when there is very little storage area available, therefore it is essential to maximise all available space. Plastic storage boxes provide a practical way to store a variety of small stock items, paperwork and stationery without taking up too much space. Slimline boltless shelving systems can also be installed to hold these boxes securely or for heavier/larger stock items ready for order picking.
High street retail shops can be one of the more challenging start-ups when thinking about storage. Usually featuring a tiny stockroom barely large enough to accept incoming stock, these rooms need careful consideration in the early stages to provide flexible and high capacity storage solutions that will cope with an ever changing and fast moving stock profile.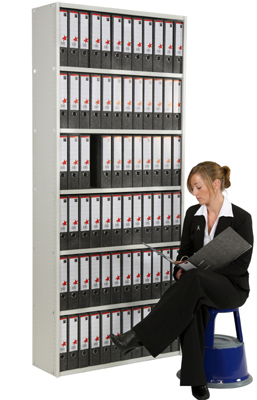 Mobile shelving units can dramatically increase storage capacity in retail stockrooms whilst retaining easy access, featuring movable bays of shelving that slide on rails they reduce wasted space to the absolute minimum and can remove the need for retailers to rent remote storage units or incur the huge costs of moving into larger premises.
What other types of storage need considering?
As well as the obvious shelving and racking choices, considerations for staff member's personal effects may mean that you need to purchase several cupboards or lockers to keep items secure and stored neatly out of the way. If your business handles valuable items, sensitive data or even dangerous or hazardous products then there may also be a requirement for the installation of high strength security cabinets for extra protection.
An inevitable by-product of any business is paperwork, endless amounts of invoices, receipts and documentation that will quickly pile up over the first few months. It is imperative that a storage solution for paperwork is in place to avoid clutter and mess in the workplace. Lever arch filing cabinets offer the best way to store papers that need everyday access, cardboard archive boxes are an inexpensive way to store large volumes of documents that can be filed away for future reference.
Each start-up business has its own individual storage requirements, here at EZR we specialise in supplying flexible cost-effective storage products that can help any new business become a success.
Choose from over 2000 products available to buy from our website or if you need some help, please call us on 01993 779494.