Trinity Leeds Shopping Centre Ready For Launch
19 March 2013 | Jon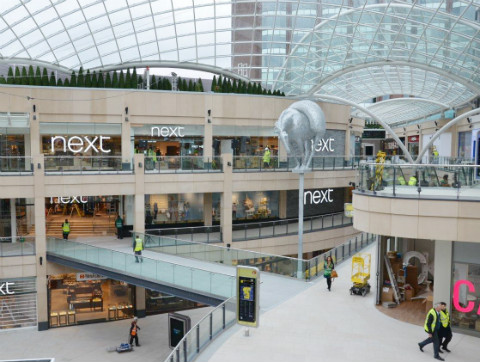 The Trinity Leeds Shopping Centre is to be opened by leading fashion designer Henry Holland on Thursday 21st March 2013.
This £350 million project covering 1 million square feet will open at 10am to an expected 200,000 visitors. Street performers, interactive video walls and stunning artwork are just a few of the attractions for launch day visitors to enjoy whilst browsing the large selection of shops and food outlets available.
With over 70 retailers already installed and more coming on board in the coming months, this state of the art shopping centre is destined to become one of the most popular shopping destination in the north of England.
EZR Shelving have been busy helping retailers complete their Trinity stockrooms on time, a wide range of products have been installed to maximise storage space but by far the most popular has been the EZR Trimline range. This cost-effective bolt-less shelving system utilises the starter and add-on bay principle to reduce costs and installation space whilst slimline posts and narrow beams maximise stock capacity.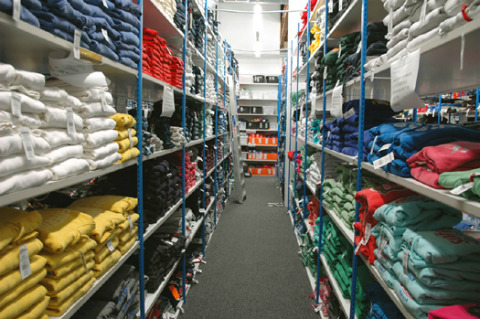 High density mobile shelving systems have been installed for several clients where large volumes of stock needed to be easily accessible on-site. Many more retailers have benefited from fully optimised storage areas with well designed static shelving, each based around their individual stock profiles and user access requirements.
EZR provide class-leading retail storage solutions that are designed to be strong, long-lasting and flexible enough to easily cope with seasonal stock fluctuations. The photos here show some examples of what retailers are using in their back of house storage areas in Trinity Leeds and other shopping centres across the UK.
If you need a similar storage solution for your retail premises please contact EZR Shelving today on 01993 779494 for further information, free site visits and storage designs are available upon request to help you extract the full potential from your stores area.