Westfield Stratford opens on 13th September
13 September 2011 | Andrew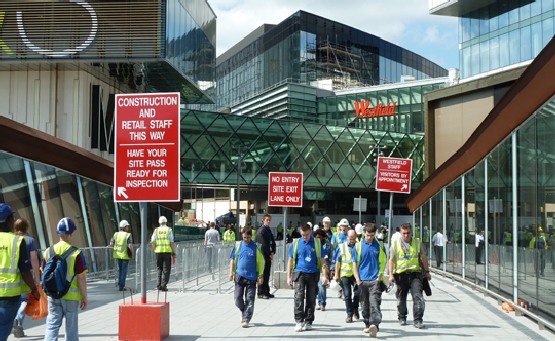 With less than a week to go before the opening, EZR Shelving has completed stockroom storage solutions for many of UK's leading retailers.
Westfield Stratford is the largest urban shopping centre in Europe with 300 retail units at the gateway to the Olympic Park.
EZR Shelving's installation teams have been working as part of a 7000 strong army of shopfitters to complete high density mobile storage systems, roller racking, mobile shelving and stockroom racking systems for many of the UK's leading retailers.
Situated next to Stratford Station and at the gateway to the Olympic Park, Westfield Stratford City will be the largest urban shopping centre in Europe with 1.9 million sq ft retail and leisure space, and parking for over 5000 cars.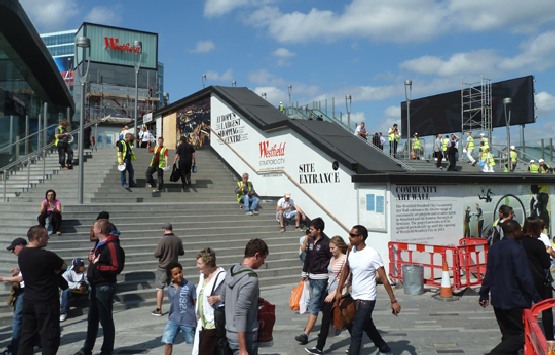 This impressive shopping centre will house 300 shops, with John Lewis and Marks & Spencer as the anchor stores, designer labels like Boss and Prada, high street shops including Reiss and Gant as well as popular brands Top Shop, New Look, H&M and Primark.
EZR Shelving has spent the last 6 months working with retailers and designers to achieve the most cost efficient stockroom storage solutions, with high density mobile storage being widely used to maximise the storage capacity, reduce stockroom size, and increase retail space.
"It's been an interesting process with several retailers using roller racking and mobile shelving for the first time" said EZR Shelving's Andrew Musty "The last few weeks has been a logistical challenge" adds Musty "but the shopping centre is really impressive and will look great at next week's opening"

The majority of the shopfitting work is now complete, stock is arriving and retailers are working hard to ensure the new stores look their best for the opening next Tuesday.
EZR Shelving has supplied 5km of storage shelving at Westfield Stratford including many high density storage systems including stockroom roller racking and mobile stockroom shelving.
With retail space at a premium it's vital to utilise every square foot of stockroom space available and mobile storage shelving provided the solution for many retailers.

Mobile shelving units are hand wheel operated for ease of movement and several units can be moved at once to enable quick access to stock.
Low profile tracks reduce trip hazards and is fixed directly to the existing floor making for quick and easy installation without the need for any alteration to floor levels.
Give us a call if you're interested in saving space in your stockroom and we'll prepare drawing with capacity and costs for high density mobile shelving or roller racking.
Send an email sales@ezrshelving.com or call to discuss 01993 779 494.