2 Miles Of Stock Racking At White City
25 November 2008 | Andrew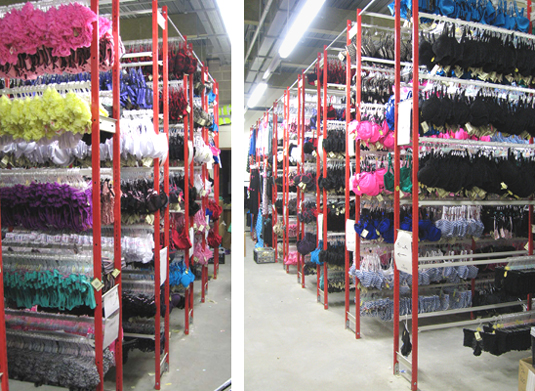 EZR supplied over 2 miles of stockroom shelving to retailers at the new Westfield Shopping Centre at White City, London that opened on 30th October 2008.
Westfield London covers 43 acres in Shepherd's Bush and is the third largest shopping centre in the UK with 270 retailers covering 1.5 million sq ft and parking for 4500 cars!
EZR supplied stock racking solutions to 14 retailers at White City including garment hanging, shelving and pigeon holes. Mobile roller racking was used in many units to increase stock density and reduce rental costs.
The image above shows a garment racking application for a lingerie retailer storing over 50,000 hanging items.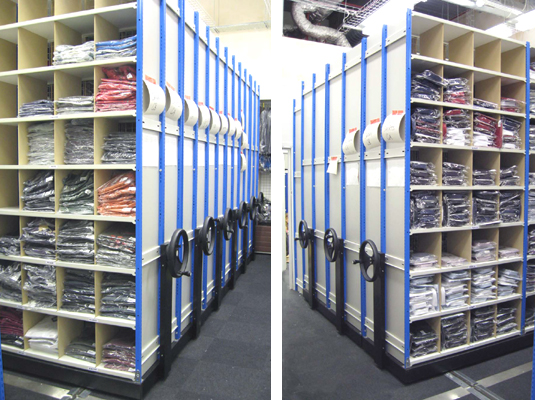 With the cost of retail space close to £100 sq/ft it's vital that the back of house areas are well designed to accommodate the necessary staff facilities and stock capacity.
The stock room is often overlooked and this space can sometimes be better utilised by increasing stock density.
Reducing the stock room size can free up valuable floor space which can be used to generate additional retail shop floor space.
The photo (left) shows a roller racking system providing 1000 linear metres of shelving, each fitted with pigeon hole dividers for a leading fashion retailer.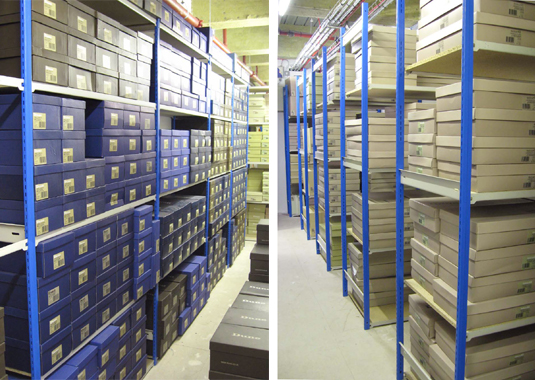 Other solutions included shelving for several shoe retailers and application below that provided capacity for 6500 shoes boxes. This shelving was fitted above and below a mezzanine floor that was used to make use of the available headroom.
A mobile roller racking system was fitted in a tiny stockroom of only 5m2 that provided shelving capacity of over 50 linear metres for clothing accessories.
Call us to discuss how we can save you space in your retail stockroom or other storage area.