Designing The Perfect Retail Stockroom
1 March 2018 | Jon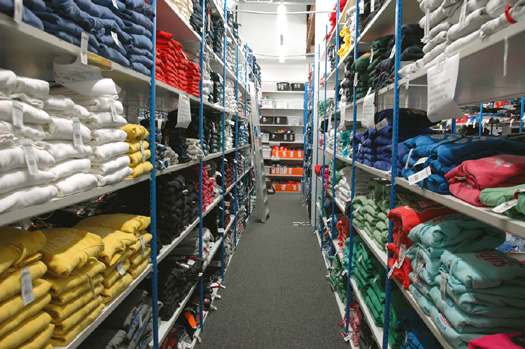 We work with many retailers from small independents to large multiple chains but we find that many have very similar stockroom issues that restrict and hamper their business – we solve their problems with our unique storage designs making the most of all the available space.
A major part of our design process is to fully understand the retailer's stock profile, this is essential in ensuring the storage solutions can be designed to suit the size of the stocked items. More often than not there are large areas of wasted space where existing racking or shelving has been supplied to suit the largest box in the stockroom, even though the majority of items may actually be smaller than this. This creates a lot of unused space, considering different shelf depths to match the stock dimensions is always beneficial in a stockroom storage area.
Choosing the correct shelf size plays an important role in ensuring the whole width and depth of the shelving is used to the maximum, by measuring the stock size it is easy to choose the correct size of shelf to suit multiples of the stock; e.g. Stacks of jeans are typically around 365mm wide and 3 stacks fit perfectly on a 1100mm wide shelf, shoe boxes are around 200mm wide and 6 stacks fit perfectly on a 1220mm wide shelf.
A common request from retailers is to just provide maximum storage capacity but we encourage our customers to think seriously about access and efficiency factors for employees; there is no point having the stock capacity if you can't easily use it. You must also consider how many workers require access at the same time, narrow aisle widths are difficult to negotiate by several members of staff.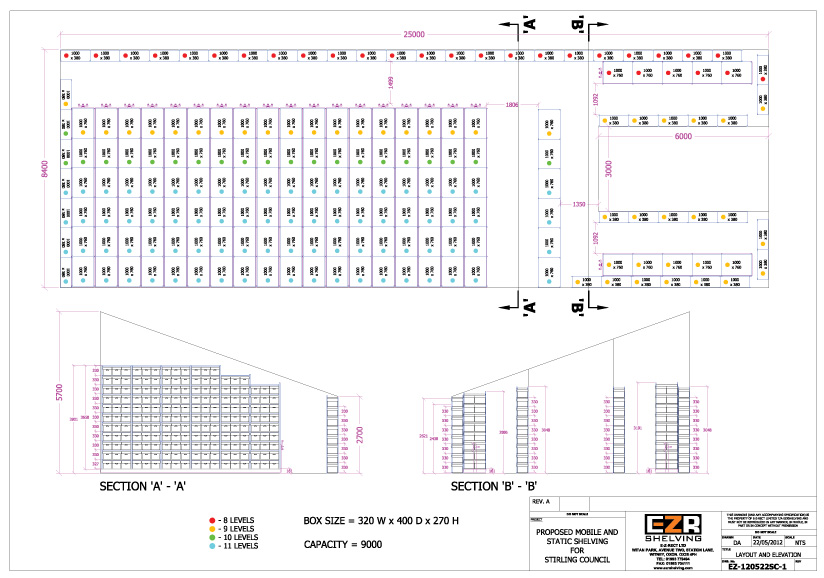 Using all of the available height in the stockroom is a simple way to add significantly more usable storage area within the same footprint area. Many store rooms do not use storage above head height but building up from here (typically up to 3 metres) is easily and affordably incorporated into our unique storage designs.
Preparation areas are not always considered important by retailers but it is essential to have enough space for receiving and processing stock. A store room often has to work as a goods-in and stock preparation area too, so it is advisable to incorporate at least one packing bench and some clear floor space for temporary storage during busy periods.
All of our stockroom solutions are bespoke for each business and we ensure the correct type of shelving and racking is chosen to suit the stock, narrow long shelves suit DVD's, books and similar small items, pigeon hole areas are perfect for storing shirts and hanging garment racks are suitable for suits and dresses. Each stockroom has different requirements but we find the best ones feature a combination of racking styles to offer the very best solution.
We can design the perfect stockroom solution for your business - find out more by contacting us today on 01993 779494.