John Hampden Grammar School Lockers Phase 2
26 June 2014 | Jon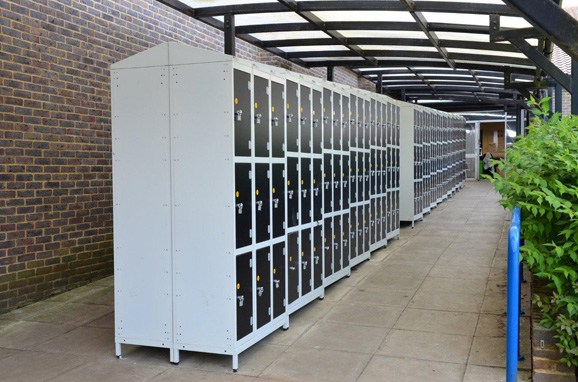 Phase 2 of an ongoing outdoor locker project has just been completed by EZR shelving for John Hampden Grammar School.
In an effort to provide enough storage for ever increasing roster of pupils at the school, an extra 180 lockers were installed on the same inclined ramp as originally installed to provide nearly three hundred storage compartments within what was a previously under-utilised area. Using the outdoor section for locker storage has saved substantial amount of space inside the building and extra blocks of lockers can easily be added as and when required.
For further information regarding this project view our original news article.
Just one of the many high quality locker installations supplied by the EZR team, call 01993 779494 today to discuss your School's locker requirements.