Two-Tier Shelving Solution For Logistics International
19 March 2012 | Jon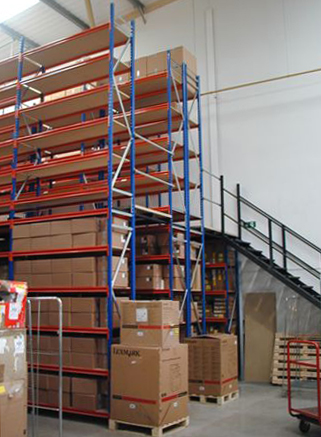 EZR shelving have just completed a two-tier shelving system for Logistics International in High Wycombe.
With 6 metre high longspan racking already in place, the staff in the warehouse were having difficulty in accessing all of the available shelving, as a result the existing solution had a large section of wasted space.
The EZR solution was to design and install a Two-Tier solution that made use of the original shelving but made the whole storage area very easy to access.
By reducing the aisle widths and extending the number of runs, Logistics International suddenly found themselves with a lot more storage space than before. Thanks to the installation of a staircase and raised walkway, the higher sections of racking became much more accessible for every day use.